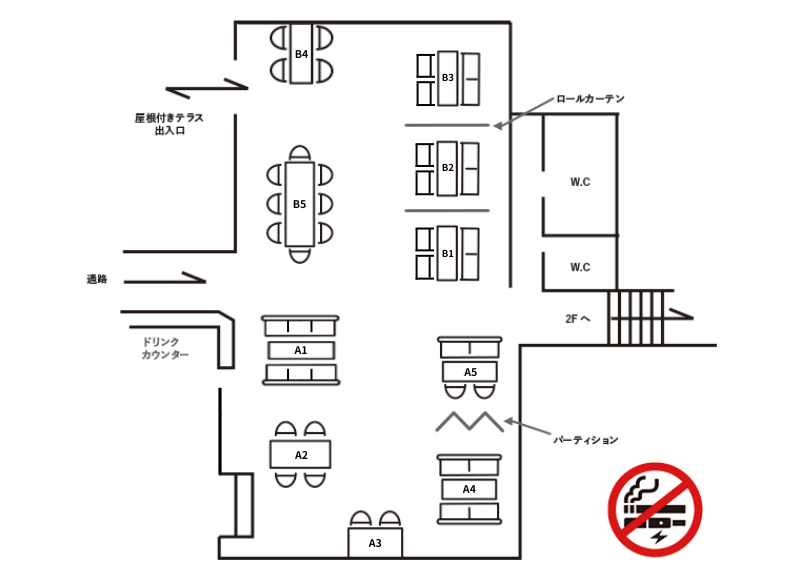 First Floor
With partitions and sufficient amount of space between tables. The seats have been adjusted to the current situation, assuring your safety at Monzen Terrace ENYA. Our first floor can be rented out and can seat more than 20 people.
Reservations
※ Choose your preferred table/seat by including the table number.
※ You will be contacted by our staff if your preferred table is not available.